Work with a Firm You Can
Trust
If you believe your employer has acted in an illegal manner towards you, you may want to file a lawsuit to recover any damages you have been faced with. The Commonwealth of Massachusetts has powerful laws which protect workers from wrongful termination and other unfair practices by employers. Some of the most common wrongful terminations and unfair business practices occur based on:
Discrimination

Racial discrimination
National origin discrimination
Religion discrimination
Sex/Gender discrimination
Sexual orientation discrimination
Handicap discrimination
And others

Sexual Harassment

such as unwanted sexually motivated comments or touching.

Whistleblowing

where an employee refuses the orders of a superior because the requested task is in itself illegal.

FMLA (Family and Medical Leave Act) or PFMLA (Paid Family Medical Leave Act)

Federally and State enacted law that protects the temporary absence of an employee for a family or health related matter.

Wage and Labor

Federally and State enacted law that protects certain facets of employment such as compensation an employee is entitled to for work completed.

Wrongful Termination

Where an employee is terminated unlawfully due to a violation of a state or federal statute.

Retaliation

An employer harms an employee, for an employee's complaint that the employer had some form of protected activity.
If you believe you have been treated unlawfully by your employer, please contact our office today for a free consultation.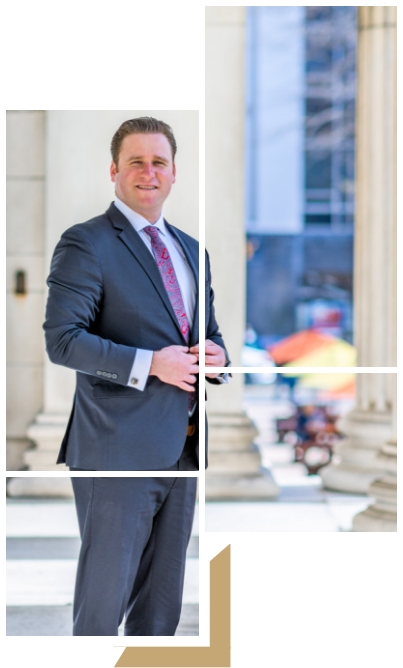 Most Commonly Asked Questions
How and where do I file my complaint?
Depending on the circumstances of your particular matter, such as the: type of illegal behavior you were faced with from your employer, the geographical location you worked in, or the type of employer you worked for, to name a few, the first step in your pursuit for justice may be different. There are many different avenues a harmed employee may take, and with the aid of our experienced firm you can be assured you have immediately been put on the right track. From the Massachusetts Commission Against Discrimination (MCAD) or Equal Employment Opportunity Commission (EEOC), to the State and Federal Court system, you can trust the Sneirson Law Firm has you covered every step of the way.
How much will my case cost to litigate?
We front all the costs of your litigation and there is no fee unless we win your case.
Read the kind words from some of our satisfied clients who hired Sneirson Law Firm for our legal help.

Alexander Sneirson is profession and reliable. My case was handled in a timely manner with the best possible outcome. I will be recommending his services to others in need of help.

Great growing Law Firm! I appreciate the smart work & determination I received working with my lawyer! I definitely recommend this law firm! My case got dismissed within a few months! & I can't appreciate it enough to have the weight I had lifted off my shoulders , Thank you!! 🙏🏽

Alex did an excellent job with our case. While always professional he made us feel like we were his only account. I would recommend him in a heartbeat.
Let's discuss your case during a free consultation.